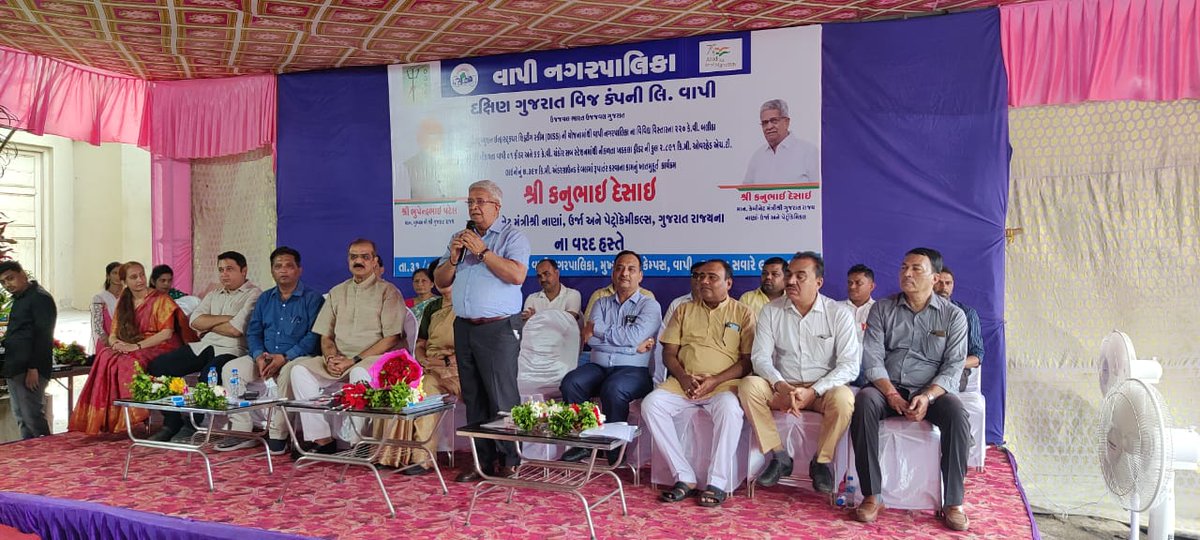 Vapi: The industrial city of Vapi in southern Gujarat will not have overhead power cable lines. The city will be supplied with underground power cables soon.
Minister of Finance and Energy Kanupahi Desai laid the foundation stone for laying the underground power lines in Vapi at a cost of Rs. 1.19 crore at Sardar Chowk. He said that the outstanding issues of Vapi will be resolved and it will be developed as a beautiful and comfortable city.
The minister said that diverting the overhead power cables underground would make Vabe a beautiful city. He added that roads are being widened and more and more trees are being planted after the electricity poles have been removed.
The road from Char Rasta to Karvad is constructed using RCC. A drainage line will be established to prevent water leakage in the city. A rainwater drainage line will be constructed at a cost of Rs 30 crore from Via Char Rasta to Belkhadi. The minister said he will raise a 100-foot national flag at 9 a.m. on August 13 in Fabi.
He said he informed the media on the occasion that works on modern fish market, auditorium, community hall, upper bridge, lower bridge, road and water are underway in Fabi. Desh Gujarat